Store, stake and manage crypto across multiple blockchains in one interface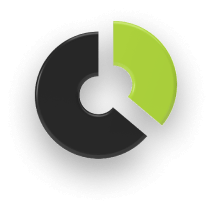 Manage Portfolio
Manage all your favorite assets in one secure interface.
Stake to earn
Get rewards on staking your cryptocurrencies with 5-8% APY
Excellent support
We are always ready to help you. Get quick and efficient support.
More features coming soon
In the future NuFi will be launching:
The ability to purchase crypto with fiat currency.
Add support for 10 PoS Blockchains in 2022.
Integrated Decentralised Exchange (DEX) for each supported blockchain.
Real-time dashboards.
Initial Release
CARDANO blockchain support
SOLANA blockchain support
Cardano NFT Gallery
Basic Staking Dashboard
Basic Transaction Dashboard
Q1, 2022
FLOW blockchain support
In-app crypto purchases (card/bank transfer)
Exchange integration (Changelly)
Cardano decentralized exchange integration
Export wallet transaction history
Privacy mode
Q2, 2022
NEAR blockchain support
New PoS blockchain support
Comprehensive Staking Dashboard
ETH blockchain support
BTC blockchain support
Solana NFT gallery
Q3 - Q4, 2022
Support for 3 new PoS blockchains
Mobile version
More...
We support top-rank PoS blockchains
| Protocol | APY% | Price | Change 24H | Nodes | |
| --- | --- | --- | --- | --- | --- |
| | 4-5% | | | NuFi nodes and external validator nodes | Start Staking |
| | 6.5-7.5% | | | NuFi nodes and external validator nodes | Start Staking |
| | 7-8% | | | NuFi nodes and external validator nodes | Coming in Q1, 2022 |
| | 10% | | | Stake from our wallet to external nodes | Coming in Q2, 2022 |
Data from CoinGecko
Flow
7-8% APY
Coming in Q1, 2022
Near
10% APY
Coming in Q2, 2022
More protocols coming soon
Start managing your crypto wealth for passive income
Easy Access

Security

Support